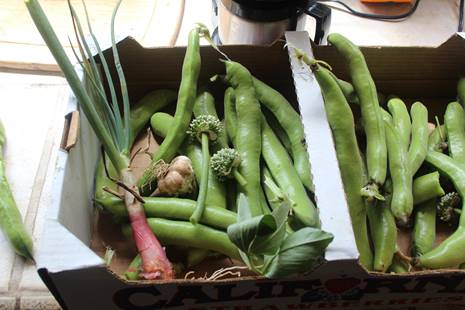 So…our friends at Muddy Boots farms dumped this box of fresh veggies on our door step. OK…I have the skills.
We already had some sprouted legumes….so I did a quick mirepoix and some fresh tomato to make a stew…simmer with the fava beans….
Arepa dough….just precooked corn flour that is a huge part of Colombian and Venezuelan food ways… I put it together with some pork fat (bacon grease works well)….here I pressed garlic flowers into the cake…it is just a tortilla…both for looks and flavor…
Ladle on the bean stew, add some avocado and more garlic flowers…this is just good honest real food..