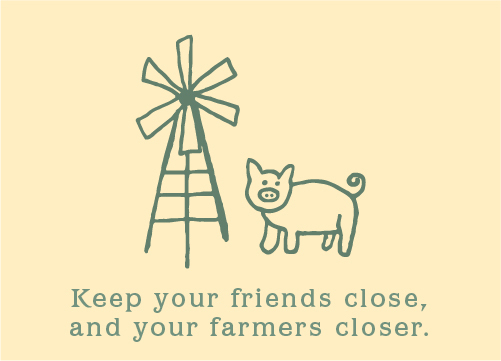 WE KNOW THAT THE BEST TASTING DISHES START WITH THE BEST INGREDIENTS.
At Ladle & Leaf, we pride ourselves on sourcing and prepping ingredients ourselves. We work directly with local farms to choose the best produce of the season, then give these ingredients the royal treatment, from roasting vegetables to making sauces and stocks. We hand cut everything that goes into your salad and we custom toss it in our fresh handmade dressings.
And while we love to keep it local, sometimes the best ingredients are imported from their places of origin, like kalamata olives from Greece, lobster from New England, and coconut milk from Thailand. We prize authentic flavor, so if getting certain ingredients from the source makes a dish taste better, that's what we'll do.